Misunderstandings with a smile
Many groups, both Norwegian and foreign, visited Statoil in the 1970s. The company welcomed 700 guests in the first half of 1977 alone. But some meetings yielded unintended culture clashes.
Frugal style
The head of the American Petroleum Institute (API) – which represents the whole US oil and gas sector – visited Statoil in 1975. CEO Arve Johnsen was host to this highly influential executive, and provided a briefing on Statoil's business. That included explaining how it was becoming an interesting oil seller. One point raised by the API president was whether Norway had ambitions to join the Organisation of the Petroleum Exporting Countries – Opec. Johnsen could affirm that it did not.
Following their meeting, the pair strolled over the road to the KNA Hotel in Stavanger for lunch. Johnsen asked his guest whether he would like something to drink with his food. The American smiled broadly, and perhaps expected a glass of wine. His surprise can be imagined when the frugal Norwegian went on: "How about a glass of milk?" Without any change of expression, the API man expressed his thanks and drank milk in good Norwegian style together with Johnsen.[REMOVE]Fotnote: Related by Håkon Lavik, former information office at Statoil, 2 July 2020.
Formal versus informal
International banks were queuing up in 1976-77 to lend Statoil money for its share of the Statfjord development. A Japanese bank delegation announced it was arriving in Stavanger on a Sunday evening and requested a meeting with Statoil's finance team. This encounter was scheduled for Monday morning at 08.30. Information officer Håkon Lavik was assigned to fetch the visitors from the city's best hotel – the Atlantic – at 08.00.
He met four vice presidents, very correctly dressed in pin-stripe suits and ties. They insisted on leaving at once to avoid being late. A taxi was ordered and the group arrived at about 08.15 at Statoil's international department, which was then based at Flintgaten 2 in the Hillevåg district.
The only Norwegian present then who was due to attend the meeting was Jørn Larsen, a burly type from the Jæren farming district south of Stavanger wearing jeans and a pullover.
Tor Espedal, the chief financial officer, arrived soon afterwards. He always started his working day with a swim and still had wet hair, as well as being sweaty and open-collared (his tie was in his pocket) after cycling to the office.
Then came a very correctly dressed Eivind Brekkelund, an economist, followed by Jan Erik Langangen – a later Statoil chair – in jogging gear. His suit was in the changing room.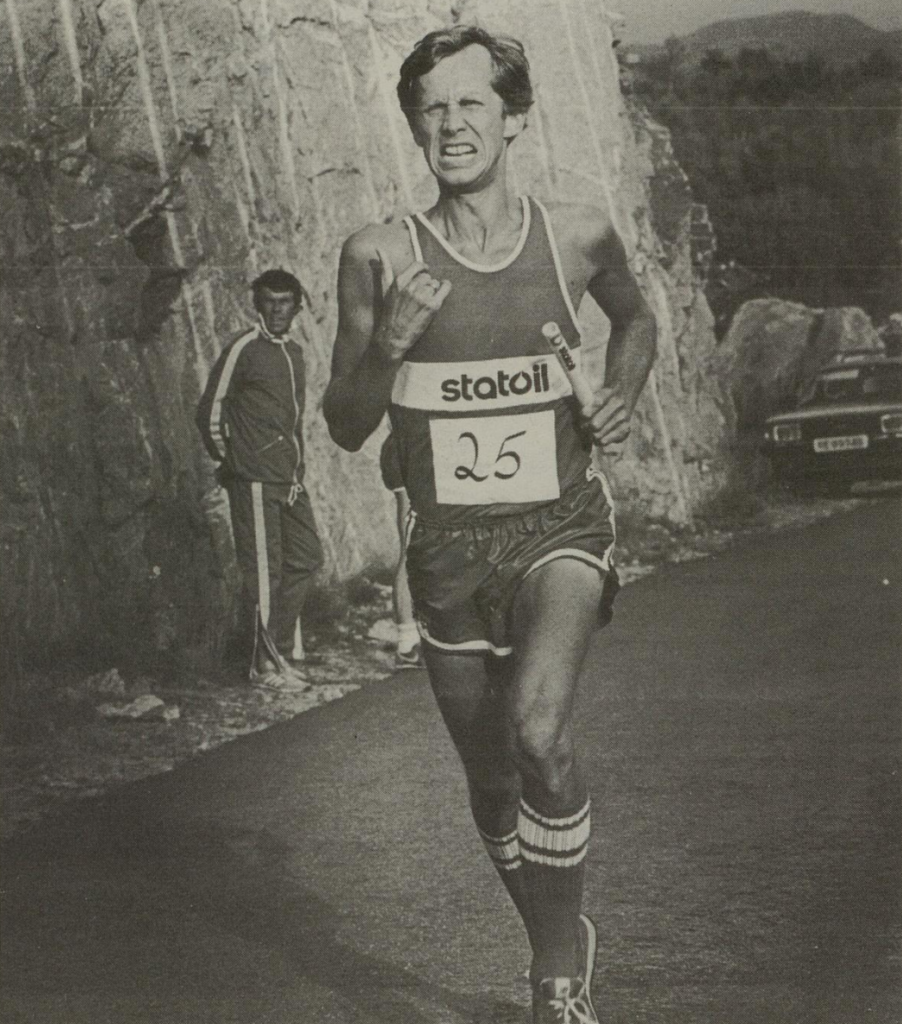 Svein Andersen, head of the company's internal audit function, turned up next. He was also on a bike, wearing trainers and an anorak.
Finally came Thor Inge Willumsen, later Statoil's CFO, in a pullover and without a tie, and munching on a carrot which marked the end of his breakfast.
Only a few minutes passed before everyone was ready for the meeting, and Statoil was loaned billions of kroner. But the Japanese visitors were undoubtedly taken a little aback at Norwegian culture of informality.
Despite their relaxed style, the Statoil team was no gang of small fry. All those mentioned later become senior vice presidents in Statoil, while Brekkelund went to Mobil and then to Shell.[REMOVE]Fotnote: Ibid.
Anti-aircraft guns on Statfjord
The Statoil management received an important visit from the Supreme Soviet one September day in 1976. After the conventional introductions by chair Finn Lied and CEO Johnsen, the latter gave a briefing on the company's operations. That included a review of the current construction of the Statfjord A platform, with particular emphasis on building concrete gravity base structures. This was long before the computer age, and engineers commissioned detailed models of such installations to help their design work.
The model of Statfjord A stood in the corridor outside the meeting room in Lagårdsveien 78, which functioned as Statoil's head office at the time. During the presentation, with associated slides, a discussion began with and between the visitors about whether the Soviet Union had any such structures. The delegation claimed it had, and even some that were larger.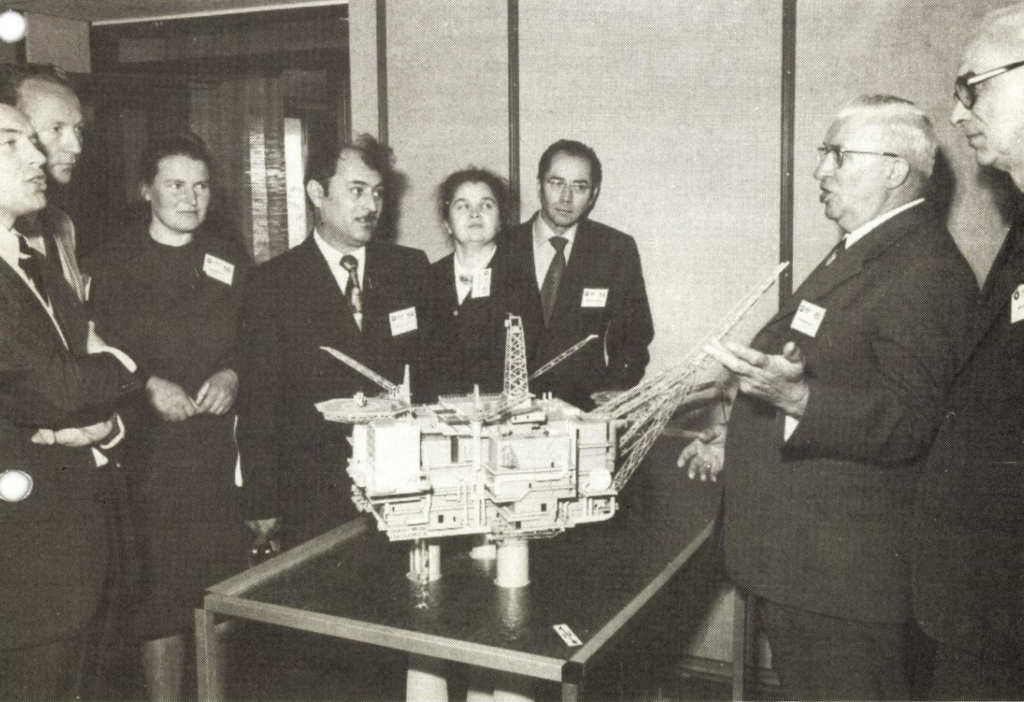 After the meeting, the group assembled around the model. This was very detailed, and visitors noticed that water monitors were installed around and about the topsides in case of fire. But the Soviet delegates through they were anti-aircraft guns – because that was something they really knew about. From their perspective, this felt to be was essential. Fire-fighting was an unnecessary precaution. The visitors were otherwise very grateful for Statoil's openness, which they much appreciated. It only emerged later how distinguished this visit had been.
When the next session of the Supreme Soviet opened a few weeks later, and the event was shown on the TV news, three of the delegates were seen seated in the first row on the podium. They were immediately behind Communist Party head Leonid Brezhnev, who gave the opening speech. The visitors had been really top politicians with great influence in the Soviet Union.[REMOVE]Fotnote: Ibid.
arrow_back
forrige
neste
arrow_forward